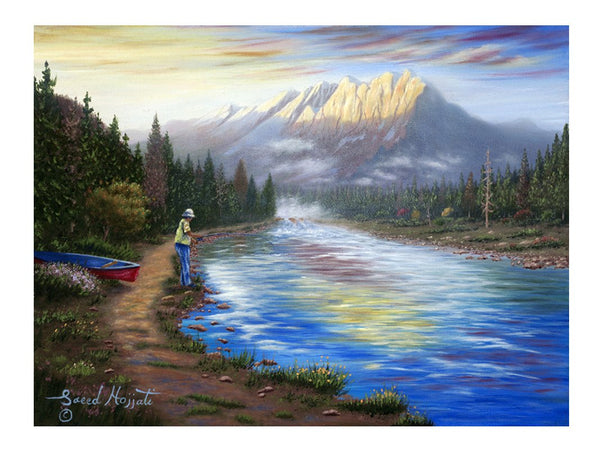 Fisherman II (2013)
Description:
This painting is the second in a series of four.  The fisherman is enjoying his day patiently
waiting for his catch.  The beautiful backdrop of the mountains in a quaint spot in the middle
of nature appeals to the viewer because of the solitude and peace that exists in nature.
SOLD
Giclee Print Available Dimension: 16 x 12 inch